Empowerment T-Shirt
Join us as we spread the word by telling everyone
I Am Enough
Created by Joseph Binning of JosephBinning.com in hopes of sharing this message of hope and strength to the world.
This is not apparel, it is a statement, a statement to the world that we are all Enough. All sales proceeds will help further that message.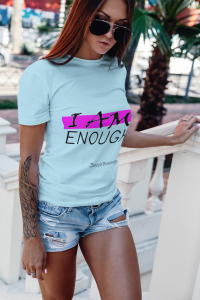 Our Offer:
Buy any item.
Send us a picture of you in it in public.
Give us permission to share it.
We will donate to the cause or charity of your choice.
No political or hate groups please.
BUY NOW
https://www.josephbinning.com/product/unisex-jersey-short-sleeve-tee-3/