Want more happiness in your life?
Learn How to Live a Happy Life & Approach Each Day with a Positive Attitude.
Pick Up This Report & Planner Pack Now:
Happiness Is A Choice
From: Joseph Binning
Date: 09/23/2020
Subject: Happiness Is A Choice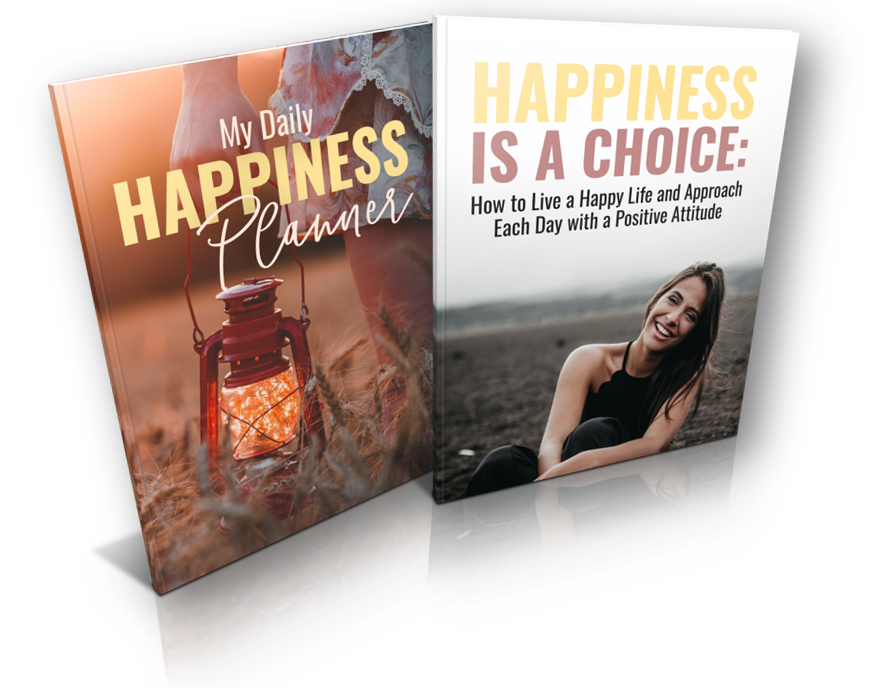 Dear Friend,
Happiness is something we all strive for. Nobody wants to be miserable. Yet, we oftentimes get in our own way when it comes to being happy.
Did you know there is a difference between feeling happy and being truly happy? It's true. There are things that can make you feel happy, temporarily. An alcoholic drink, a shopping trip and so forth. But to be truly happy, you must feel it from within, without those instant gratification items.
If you are not feeling true happiness. If you're relying on someone else to make you happy, you need to grab this free report pack.
Sign up today and you'll Learn:


How we make our lives hard by not choosing happiness


Techniques for being more positive


How to take responsibility for your own happiness


How to love without attachment


…and More!
You'll also receive:


A 365-day planner so you can keep track of your progress
Claim Your Free Access:
Happiness Is A Choice
Simply enter your name, email address and click 'Sign Me Up!' below to receive your guide right away.
Your privacy is protected and your email address will only be used by Joseph Binning.com to communicate with you about wellness related subjects. You can cancel your subscription at any time.
If you are tired of being miserable and want more happiness in your life, get signed up right now. Just enter your first name and email address above to get your guide. It's absolutely free.
Here's to Your Success,
Joseph Binning

Copyright © JosephBinning.com. All Rights Reserved.