Once upon a time in ancient China, there was a builder who worked only for the Emperor. For several decades he designed and built many magnificent houses and majestic structures for the Emperor and the royal court and was getting ready to retire.
One day, the Emperor summoned him. "I understand you will retire soon and enjoying a well-deserved rest from the toils of working for so many years, but I have one last project for you" said the Emperor. I want you to design and build the best house you have ever created. You will oversee all work from the beginning to the end. I have already picked out the best location for the house. All you need do is buy the best materials and hire the best workers to build it. Spare no expense. It must be your best work."
With this last task the builder saw an opportunity. Since he would be the only one in charge, no one would know if he took a few shortcuts here and there. Since he was about to retire, this would be his last chance to make a little extra money. He was, after all, the best builder in the land and knew how to make something look good on the outside even though it was built poorly on the inside.
They granted the builder unlimited resources to build the house, of which he only spent a fraction of by buying low grade materials and using less expensive and less qualified labor and rushed the project to completion. When the builder finished, he sent word to the Emperor of the house's completion.
The Emperor was pleased and vowed to visit the house to see what the builder had built.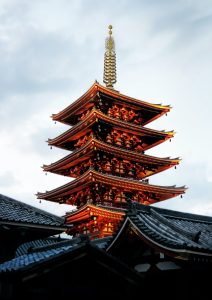 When the Emperor arrived, the builder was surprised to see all the Emperor's Ministers and Royal Court had accompanied him. They were all extremely impressed with the house and the builder was not concerned that they would discover he had taken so many shortcuts because he used all of his tricks he had learned over the years to hide them.
The Emperor gathered all his Royal Court together and made an announcement. "As you all know, the builder has worked tirelessly for me for many years and has designed and built many grand structures and now is retiring and this house will be his greatest masterpiece.
The Emperor then handed the builder the keys to the house and proclaimed "the best way for me to thank him and show him my appreciation for many years of faithful work, is to give his greatest masterpiece to him as the perfect retirement present."
Everyone erupted in applause, but the builder stood stunned in disbelief.
This story is a metaphor for life. When you enter it, it gives you unlimited resources and opportunities to build the best life possible. It is your responsibility to direct whatever energy is required to manage it. Your mission is clear: build the best life possible and spare no expense.
Where your story gets complicated is when, like the builder, you find out that you are in charge and must assume sole responsibility of your life from beginning to the end, from birth to death. By that I mean you are free to design your life any way you desire. This freedom is a wonderful thing because, like the builder, only you are in charge. There is great liberty in knowing you, and only you, oversee your life. This freedom can also be a terrible thing because you are only accountable to yourself. There is no one watching or supervising you to make sure you make the correct decisions and choices. Only you know when you take a short cut in life.
The trap in life is when we believe because we are in charge, we only need to do the minimal to get by. Not putting in the required work needed to gain that what you deserve in life, creating a façade with no substance that would require the tedious work needed to accumulate what we need to build the best life possible. You create a false image for you and others to see.
The trap gives you momentum without knowing it; it allows you to take the effortless way out without doing the work required. But it is in doing the work required that creates the person who you need to be. It is not the destination in life that makes you the person you need to become; it is the journey that shapes you and molds you. It is the mistakes you make along the way that teaches you who you want to be.
The builder who thought he was working for someone else and took short cuts, but he only cheated himself out of a tremendous gift in the end. When you cheat, you cheat yourself. We cannot destroy a house built on a firm foundation. We can shake it. It will go through storms, but it will not fall.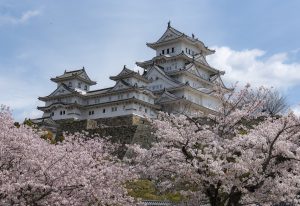 Here is How to Build a Significant Life
Always be Teachable
Never stop learning and never stop being willing to allow life to teach you fresh things. It is when we feel we have arrived life is over. Remember, it is what you learn AFTER you know it all that counts.
Look in the mirror first
Every day wake up and look in the mirror. Ask the person you see if they are doing the very best they can and demand an honest answer. If the answer is no, tell them to fix it.
Do the right thing, even when no one is looking
Always do your best in everything. When you cheat and take shortcuts you cheat yourself. You are worth more than second best.
Remember you are worth it
We cheat and take short cuts because they are easy. They do not require hard work. Each time you cheat or take a short cut the next time it becomes easier. Soon, it becomes the only way you know. Know that each time you cheat or take a short cut you cheat yourself out of a victory, be it large or small. You deserve and are worth those victories.
Show the World how to live
Notice I did not say, tell the world, I said to show the world. Life is a stage and people are watching you. Your actions are teaching someone something every day if you want to or not. Teach them well.

You might also like this:  DON'T WAIT TO FIND OUT YOU ARE DYING BEFORE YOU START LIVING
And this one: WHAT I LEARNED FROM BEING STUCK AND FROZEN
If you have enjoyed this article, please visit me at www.JosephBinning.com for more helpful tips and articles.
You can also get more helpful information in my book You Matter, even if you don't think so which you can purchase on Amazon here Amazon You Matter, even if you don't think so
For my free report Happiness Is A Choice click here: Happiness Is A Choice Free Report
Remember: Happiness is a choice, so be happy.