One of the most well-known men in history, Sihartha Guatama- also known as the Buddha- transformed an entire culture, and still does today.
His teachings were rational, accessible, and most of all, simple. The simplistic nature of his teachings appeals to me as a traveler on this journey we call life.
He taught the path of enlightenment, the way of truth that anyone could discover provided they came with an open heart and an open mind. It is said he had discovered Nirvana himself while sitting underneath a Bodhi tree.
Travelling only a tiny segment of northern India, Buddha's teachings are one of the few religions that spread through nonviolent means. Keyword; non-violent.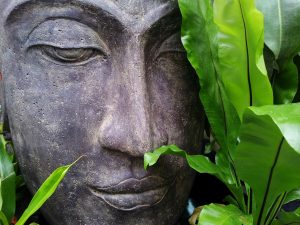 Instead of being converted by force as many religions have done, the simplistic way convinced millions how to show up in this life. A way with peaceful solutions to everyday problems, trials, and tribulations. Rather than react and attempt to control life's outcome, the thought is to be one with it. To be a part of it, a minor piece of life's puzzle, not the center, or principal part of it.
Because of its freeing nature and by adopting the teachings which translated to a way of seeing and living one's life, it worked for people, many people. Today there are 375 million followers of the Buddhist way of life and it is the fourth largest religion after Christianity, Islam, and Hinduism.
2,600 years later, it still work's for people. I am one of them. Although I do not claim to be a Buddhist, I align myself with many of the teachings because of the simplicity it brings to my life. To me, what I relate to the most is the simple thought, and my number one thought, Be Happy. Not be Happy when… Not be Happy if… Not be Happy because… Just, be Happy. Happiness is a choice. No external thing, person, or circumstance can make me Happy. Only I can. Happiness is, a choice, an internal choice. This was, and still is, the most liberating life decision I have ever made.
Let us be clear here, I am not advocating for Buddhism, nor am I suggesting your choice of how you live your life is wrong and mine is right. Far from that. In my studies I research all religions and all teachings from many teachers, as I suggest you do, to gain a well-rounded way of deciding what is correct for you. I do not advocate blindly following any teaching without doing the research first. Ultimately, it's your choice and your decision. Its is your life and you need to choose what is best for you.
While Buddha rarely gave explicit advice on relationships, he gave commonsense advice on how to move through life. We can apply many of his teachings to all kinds of circumstances, including our relationships.
Here are 5 of his teachings that can make a lasting impact in how you approach your relationships.
You are Enough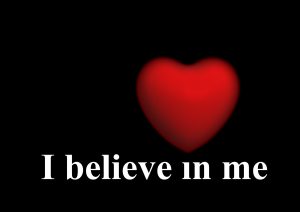 "You can search throughout the entire universe for someone who is more deserving of your love and affection than you are yourself, and that person is not to be found anywhere. You yourself, as much as anybody in the entire universe deserve your love and affection."
This, more than any other teaching of the Buddha, means the most to me. To Love another, you must first Love yourself. The Tao Te Ching says, "everything I need, is already here". Two complete people make a relationship work; two incomplete people create chaos. Love yourself first.
Do not fight what you cannot change
"Holding on to anger is like grasping a hot coal with the intent of throwing it at someone else; you are the one who gets burned."
Relationships will frustrate you. We design them to be that way. When we attempt to control an outcome is when we realize we are not in charge and we need to accept it. Rather than get frustrated because of someone's behavior, accept that that is who they are in that moment, but realize that might not be who they are.
Rather than get frustrated because of any outcome, ask yourself, what was I supposed to learn here? What was life trying to teach me? What valuable lesson am I missing because of my anger? One moment of anger can change an entire life of kindness and good deeds in an instant.
Trust
"It is a man's own mind, not his enemy or foe, that lures him to evil ways."
One of my biggest mistakes in past relationships was to not ask questions out of fear. Sometimes what you hear might not be what that person said. Some of the best advice I have ever received was from a pastor friend of mine. Sometimes in life you will misunderstand or be misunderstood. The trick is to figure out which one it is BEFORE you argue.
Trust your partner enough to ask for clarification first. More times than not you will find what they said verses what you heard does not align with what you thought they said and you might say something that cannot be unsaid.
You attracted your partner to you

"Our thoughts shape us; we become what we think. When the mind is pure, joy follows like a shadow that never leaves."
Everything you think, you attract. Therefore, it stands to reason the relationships you attract are a manifestation of your thoughts. When your thoughts are pure in that relationship, your relationship can shift to a higher level.
My number one thought in my relationship is to be the best Me, for Her. To show her the Love she deserves I must show myself that Love first. I must understand it. I must nurture it myself. I must take care of my body temple. I must take care of my heart to prevent from becoming jaded. I must be Happy first without her but rejoice in the happiness with being with her. With no expectations of Her or anything in return.
Love is NOT a spectator sport

"An idea that is developed and put into action is more important than an idea that exists only as an idea."
It is said that Love conquers all. But Love alone is not enough; it needs action.
For Love to flourish, Love requires you to never stop working at it. Never go on automatic. Never assume.
One of my greatest examples of Love in a relationship is a couple I know, who after 26 years of being in a relationship, having raised three children, still go on regular date nights. Each takes turns arranging the dates every week. Time spent just the two of them without distractions. From picnics, to dinners, to movies, to simple walks in the park. Neither neglects the relationships core value and foundation on which we build it on. Neither takes each other for granted, but values what the other brings to the relationship.
Be Kind
"When words are both true and kind, they can change the world."
Relationships, like life, will test you. They will push you to your limits, on purpose. We bring these moments into our life to teach us, to mold us, and yes, to reward or discipline us. In those moments when you are mad, frustrated, or just at your wits end, be kind. Allow the other person to be right. Give the other the same break you would give yourself. Think BEFORE you say, especially in moments of anger.
Last, Love with everything. Do not hold back. Give everything and expect nothing in return. Giving anything and expecting something in return was after all never a gift, only a bribe.
You might also like this:  IN THE END ALL THAT MATTERS IS WHAT YOU DO
And this one: WHY THE MESSAGE YOU MATTER, EVEN IF YOU DON'T THINK SO IS SO IMPORTANT NOW
If you have enjoyed this article, please visit me at www.JosephBinning.com for more helpful tips and articles.
You can also get more helpful information in my book You Matter, even if you don't think so which you can purchase on Amazon here Amazon You Matter, even if you don't think so
For my free report Happiness Is A Choice click here: Happiness Is A Choice Free Report
Remember: Happiness is a choice, so be happy.