In The End. That's All There Is
The business of life is about creating memories. Because in the end, that's all there is.
For years, I used to believe that the meaning of life was the accumulation of things. Trophies, if you will. We have all been guilty of it from time to time. I can remember being broke, not making much money, living in a one-room apartment, and being really skinny.
I remember one day stumbling upon a lemon tree and made that my dinner for the evening. If you are ever having trouble going to the bathroom, eat a handful of lemons. It ain't pretty what happens the next day.
I can also remember getting a new really cool shirt. Man, I was really proud of it. It cost me more than I could afford, but boy howdy did I feel good when I was wearing it. Until the next day. That's when I found the lemons.
I believed at the time that I needed to prove, or at least look, to people that I was successful. So, when they walked by, they thought or said "wow, look at him." The problem was they didn't, and I wasn't. I just had a really cool shirt.
The saying "the clothes do not make the man" is very true and most are familiar with that quote, but the full quote is:
Clothes and manners do not make the man; but when he is made, they greatly improve his appearance.

 

Arthur Ashe[1]
The key to this quote is the word when he is made, and appearance. Notice it says nothing about the actual man himself. I really like this quote because even though it says "man", it can translate to either male or female.
It's my opinion that the external niceties in life are nice, but what you are is not what you have on the outside. What you are is based on who you are on the inside. Things cannot make you better than someone or superior to anyone, no matter what they are. You just have nicer stuff. Stuff that will fade, tear, break, or be lost.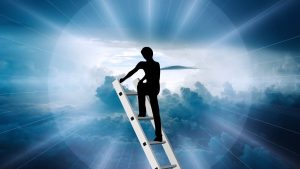 The truth of the matter is we all came from the same place. We are ALL equal. While it is true that some were fortunate to be born into wealth, most humans are not. For the most part, all of us are given equal opportunity to achieve that which we were meant to achieve. It's what we do or don't do with the opportunity that determines the outcome.
Some of you just choose not to listen to that inner voice that says do better. You accept whatever life gives you and believe that is all you deserve. Some of you chose to listen to that inner voice and refused to accept that there was not more to life, as did I.
The way we choose to do better is what determines our outcome in life. Notice the word choose.
Let's be honest, no one forces us to do or not do what we do. No one puts a gun to our heads and says you don't have to work hard to achieve what you desire, you deserve it. Usually, it's the fool who says we deserve a good life. We don't. We do not deserve anything in life.
Life does not promise us prosperity, a good life, an education, a house on the beach, and tons of money in the bank. What it promised us is opportunity. That's where I was wrong during the lemon days. I couldn't afford the shirt, but I felt I deserved it, so I bought it for the wrong reason.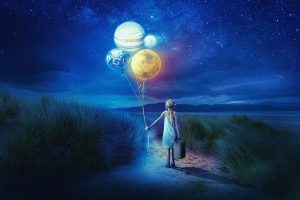 It's in our daily decisions we create our lives. It's in those moments when we know we shouldn't do something, but we do it anyway and blame everyone or everything except ourselves when we eat lemons for dinner. Wearing our nice shirts.
Progress is impossible without change, and those who cannot change their minds cannot change anything.

George Bernard Shaw[2]
What I had to learn is that all I needed was an opportunity. Life gave me the world's greatest computer that allows me to figure out anything if only I apply myself. That computer is my brain.
Everyone thinks of changing the world, but no one thinks of changing himself.

Leo Tolstoy[3]
I needed to change my way of thinking, and not focus on the exterior man, but the interior man in the mirror. I had to change the way I looked at things in order to change the way I see things.
Since we cannot change reality, let us change the eyes which see reality.

Nikos Kazantzakis[4]
Now I am not saying for a minute that I have all the answers. What I am saying is I found the right answers for myself. I found what worked for me. Just as you need to find what works for you.
Now some unknowing troll called me privileged and claimed that I have no sympathy or understanding of the struggles of everyday people because of my current blessings. I can only laugh. People can be funny that way. People are not supposed to judge, but they do.

The truth is:
I've been abandoned as a child. Twice.
I've been homeless.
I've been broke.
I have been both broke and homeless. Not homeless as in sleeping on someone's couch. I mean homeless as in sleeping in a bamboo field in a makeshift tent I made from a trap. All the while working as a dishwasher in order to get out of the field. Which I did.
But I was never broken. Discouraged, yes. Broken, no.
You will never change your life until you change something you do daily. The secret of your success is found in your daily life.

John Maxwell[5]
The lesson I have learned the most out of this adventure I have been on is this: if I wanted things to change, I needed to change. I stopped thinking that what I have is who I am. It's only what I possess. The destination does not make the person, it's what happens during the journey that creates the person.
It's who you become during the process, as a result of the process, that determines who you become.
It's what you learn along the way that counts.
Never believe that a few caring people can't change the world. For, indeed, that's all who ever have.

Margaret Mead[6]
In the end, when it is our time to leave this world as we know it, all we take with us is our memories, not our possessions. Because, after all, the business of life is about creating memories. Because in the end, that's all there is.
I've written another article that you might like. You can read it here:
IN THE END ALL THAT MATTERS IS WHAT YOU DO
If you have enjoyed this article, please visit me at www.JosephBinning.com for more helpful tips and articles.
You can also get more helpful information in my book You Matter, even if you don't think so which you can purchase on Amazon here Amazon You Matter, even if you don't think so
For my free report Happiness Is A Choice click here: Happiness Is A Choice Free Report
Remember: Happiness is a choice, so be happy.

[1] Brainy Quote/Arthur Ashe Quotes/accessed 09/10/2021/ https://www.brainyquote.com/quotes/arthur_ashe_119072
[2] Philosiblog/the character of a man/accessed 09/10/2021/ https://philosiblog.com/2013/11/14/progress-is-impossible-without-change-and-those-who-cannot-change-their-minds-cannot-change-anything/
[3] Brainy Quotes/Leo Tolstoy Quotes/accessed 09/10/2021/ https://www.brainyquote.com/quotes/leo_tolstoy_105644
[4] Brainy Quotes/Nikos Kazantzakis Quotes/accessed 09/10/2021/ https://www.brainyquote.com/quotes/nikos_kazantzakis_176142
[5] Optimize.me/Quotes John Maxwell/accessed 09/10/2021/ https://www.optimize.me/quotes/john-c-maxwell/you-will-never-change-your-life-until-you-change-something-3
[6] Brainy Quotes/Margret Mead Quotes/accessed 09/10/2021/ https://www.brainyquote.com/quotes/margaret_mead_101283